Asiatix software offers a wide-range of features and capabilities to help your company get the most out of its aerial photography. At its core, Asiatix works to transform data collected by your drone or aerial camera into detailed maps that highlight critical information points for your work.
To that end, Asiatix software provides a high-level of photogrammetric analysis to measure and interpret your drone's aerial footage, and highlight radial, thermal, and electromagnetic patterns in the data. Asiatix is able to process RGB and infrared imagery, as well as thermogral and multispectral imagery.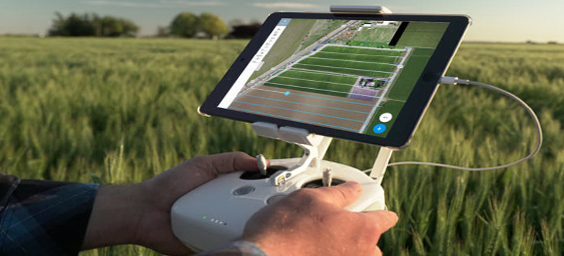 Asiatix then utilizes its powerful processing capabilities to turn that analysis into detailed maps according to your needs. The software offers built in tools to measure and analyze distances and areas. Further, Asiatix includes point cloud editing, allowing you to build detailed models from your captured image points.

Asiatix is also designed to provide more detailed analysis of topographic and geographic elements, such as orthomosaic imagery. Further, Asiatix provides specific tools for agriculture specialists including NDVI (Normalized Difference Vegetation Index] and near infrared imagery processing which, together, can assess a plant's health based on light reflection.

Lastly, Asiatix provides cloud storage solutions so that everyone on your team, from field agents to office workers, have access to the high-quality mapping and planning on your projects, and can more easily share ideas and solutions. If you're looking for more information about how to utilize drone mapping, or how Asiatix software can help you, feel free to contact us and we'll talk you through it!

Supported Drones
Asiatix is supported by an extensive list of hardware, and is perpetually testing its software with additional drones, cameras, and lenses. To check the status of our software's compatibility with your drone make and model, contact us directly and one of our developers or support agents will reach out to discuss its particular testing results.